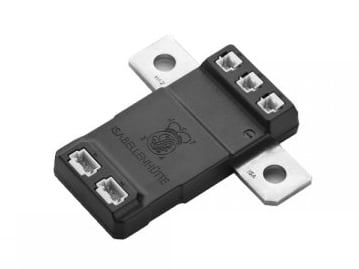 Rhopoint Components is known as a long-term partner of Isabellenhütte Heusler, a German manufacturer of high quality, high reliability precision resistors and shunts. With Rhopoint's help, Isabellenhütte is now introducing their range of ISA-Scale Current and Voltage measurement modules to the UK market.
The IVT-S series of current and voltage measurement modules combines a high precision shunt (made using Isabellenhütte's own alloy and resistor technology) with data processing technology, allowing for a plug-and-play solution giving instant and highly accurate readings via CANbus interface, all in a package that fits neatly in the palm of your hand!
These modules should be of interest to anyone working on inverter and battery storage applications. Calibrated over the total temperature range and fully traceable manufacturing process satisfy even the most demanding customers.
Other modules in the Isabellenhütte precision measurement portfolio include standard, modular and custom solutions within both AC and DC applications for automotive, renewables, energy supply & smart grid, drive technology and other industries.